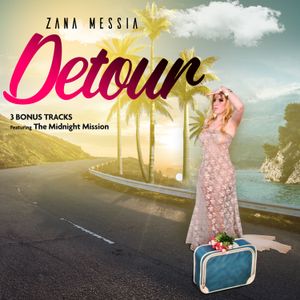 I've decided to release my new album Detour FREE on all platforms! In this crazy time when many people are struggling with this complete and sudden change of our individual as well as our collective realities, I feel that the least I can do is give my music away for free. 
I sincerely hope these 14 songs will inspire you, make you laugh, cry and access emotions that will help you through this time! 
3 out of the 14 songs on the album are by performed by my alter ego punk/rock/soul band The Midnight Mission. 
Also look out for the new music video for the song Irrefutable, featuring Eldorado Blast from Long Island, NY! 
google-site-verification: googlea220ddaa25f20ba8.html